Hello, Rapid-Fire Reader/Hunters! You have officially entered the dangerous territory of the hunt for the legacies of the crown. Be sure to move swiftly through the clues and sites (there are three others) and avoid Alec and his team. At each site, note WHOSE SITE you're at and WHAT LEGACY (gem) they're protecting. Retrieve the clues and RTB (return to base), then comment below with the appropriate information.
AT STAKE:
Lapis Lazuli bronze cuff
Jasper Ring
Onyx keychain
Carnelian amulet
FOUR WINNERS will be randomly chosen to receive a legacy and a signed copy of CROWN OF SOULS. (U.S. Addresses Only) YOU MUST comment to enter the legacy giveaway, but you can earn extra entries by completing the Rafflecopter tasks.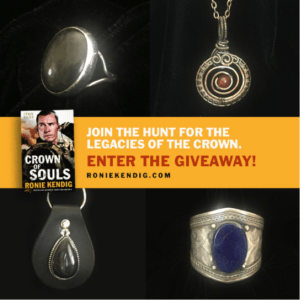 EXCERPT:
"You have to understand the culture," Tzivia said, her tone impatient and borderline patronizing, but whether that was aimed at the professor or Tox, he wasn't sure. "The Assyrian culture was deeply rooted in worship and service of their gods. Middle Assyrians were polytheistic, believing and worshiping over two thousand gods, including Anu, Enki, Enlil, Ashur, Shamash, Shulmanu, and Nergal."
"Two thousand gods to appease?" With a snort, Cell shook his head. "I can't even keep one happy, so I wouldn't have a prayer in that place."
"So," Tzivia continued, ignoring the sarcastic comment, "in light of their culture, believing a meteor was sent from Nergal—there was entire relief dedicated to him at this site—to carry off the souls of his enemies is a legitimate belief for the people who believed Nergal oversaw the dead. But the iron," she said with a slight lift of her chin, "scientists theorize—"
"But have no proof," Dr. Cathey interrupted, stabbing a finger in the air.
"It is entirely reasonable," Tzivia shot back, glaring at Dr. Cathey.
"Here they go again," Cell muttered.
"Reasonable!" he scoffed.
"Just because it does not fit with your theories—"
"Fit with mine? You are the one who must dig for excuses."
"It's science! Not excuses."
"Are y'all going to have a cat fight," Cell asked, reaching toward his back pocket, "'cause if so, I want to get my phone out to YouTube it."
Notable:
There were many gods worshiped by the ancient Assyrians. Many were put into reliefs, as can be seen below with Ninurta, the god of law, scribes, farming, and hunting.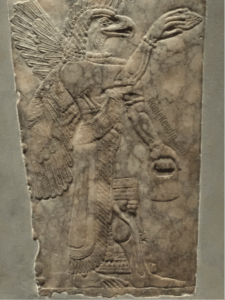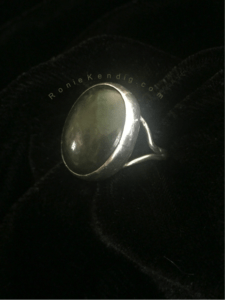 RETURN TO THE LAMASSU to complete the hunt!
Enter now to win one of these real gems, symbolic of the Legacies of the Crown chased by the Wraith team. There will be FOUR winners, and each will receive a gem and a signed copy of CROWN OF SOULS!
Save
Save